Process for postponing your wedding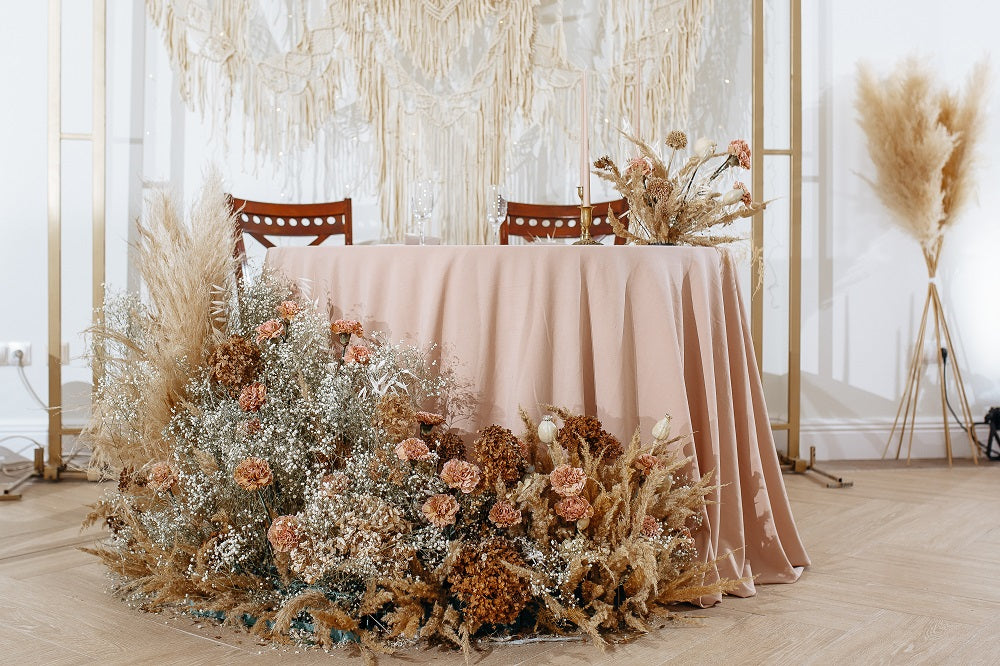 Over the past few weeks, many Brides and Grooms have had to make the difficult decision on whether to postpone their upcoming weddings due to COVID-19. Although on the surface a cancelled wedding doesn't sound like such a big deal, especially amid such a devastating virus, it is of course still a hugely disappointing decision for any couple to make. Feeling upset about changing your wedding plans is totally normal and it is disappointing - I really do understand. Planning a wedding is wonderful but it can be a stressful process and that's before adding in a global pandemic!
If your wedding is booked to take place in the next 8 weeks it's a good idea to think ahead now about the idea of postponing. Whilst delaying is far from ideal, this does mean that you are still able to have your dream wedding, as well as helping to keep wedding businesses alive during this economic crisis. I've put together a virtual checklist of what to do when postponing and tips that may help you on this unexpected part of your wedding journey. 
WEDDING INSURANCE  
If you have taken out wedding insurance, do get in touch with the insurer asap and see what part of your wedding may be covered. There may be certain suppliers that your insurance includes and it would be good to know this before speaking to your suppliers.
 WEDDING PLANNER 
If you have a wedding planner talk to them first; together, you can come up with a plan that makes the most sense to you time-wise and financially. 
 REACH OUT TO YOUR VENUE
The venue is often one of the most important things for a couple and you may have dreamt about the seating plan in a particular room or the first dance in a certain setting, and if that is true in your case, I would advise working your wedding postponements around the venue. Get in touch with them and give them a list of new dates, don't be afraid to go for a different time of year as there may be more availability.
Does it matter that you bought a summer wedding dress and are now looking at November date? Absolutely not. Get those beautiful arms out.
If your venue is not your top priority, then get in touch with the supplier that is.
 CONTACT YOUR SUPPLIERS 
Make a list of all your suppliers and rank them in the level of importance to your special day. What is the most important thing to you? Is it the beautiful flowers, incredible band or your photographer that you've been following on Instagram since before you were engaged? Begin calling them in your preferred order and try to find a new date that works for you all.
 FLOWER IMPORTS
Potential effects this may have on flower imports:
With regards this fluid situation it may not be possible to receive any flower imports from Holland and further afield. If imports do continue it may have a slight effect on flower type availability. Booked with Honeybee Blooms? If you wish to reschedule your date to later in the year, I would require a minimum 2 weeks notice prior to your wedding day. *If your date is moved this will incur a small admin fee. For example, if it's moved to Autumn/Winter the flower recommendations will need revised due to it being a different season etc.
 BE FLEXIBLE
As you are aware, if you have been planning your wedding for over a year, organising a wedding is something you do far in advance. So it is likely that another bride will have already booked your wedding venue or suppliers throughout the summer of 2021. It may not be possible to move your exact wedding to a Saturday in June, even a year later. Be open to off-peak months or choosing a weekday - who knows, 'Wedding Wednesdays' may become a thing in 2021! Being more flexible will give you a better chance of having your ideal suppliers together. 
Remember there may also be advantages to a new date, perhaps you had a dream videographer that wasn't available on your old date but now is on your new one. Bingo!
WHAT ABOUT MY DEPOSIT?
It's unlikely that you will receive your deposits back if you try and cancel everything. 
The suppliers you are working with are often small businesses (like me!) who are using deposits coming in to keep their businesses going. As luxury event planner Marcy Blum said to Carrie Goldberg for Harpers Bazaar, "Nobody is taking your deposit and using it to buy a Jaguar. Those funds are used to keep companies and contractors afloat as they work towards our—and your—common goal."
So the best thing you can do to keep your investment is to move the date and keep your current suppliers.
 GET IT IN WRITING 
It is really important to get your changes in writing from your planner, suppliers and venue. Make sure everyone is aware of your intent to postpone as soon as possible. Everyone will want to be as helpful as possible during this time - remember we are all in this wedding business together and we want to make people happy! If you have everything in writing then nothing falls through the cracks for you. The only thing more stressful than planning a wedding twice is planning it three times!
 REACH OUT TO YOUR GUESTS
You may feel some stress because you feel a natural responsibility to all your guests; the wonderful people in your life who you are looking forward to spending this special occasion with. You may feel responsible for the money they have paid for flights and accommodation, or you may be tired of the constant messages from friends who think they are being helpful by asking 'what's happening with the wedding?' or sending you 'what will be will be' quotes. However, you will feel a whole lot better once you send the email to them with a new date in the future. (You do not need to reinvest in new wedding invitations). You can then relax and get back to enjoying the wedding planning, the Pinterest pinning and the wine drinking while you're self-isolating!
Remember the people coming to celebrate your wedding love you, and everyone understands that what is happening right now is totally out of your control. Weddings are the affirmation of family, friendship and love and once we've got through this on the other side we will all need these celebrations more than ever before. We agree entirely and wish everyone health and happiness in these uncertain times.