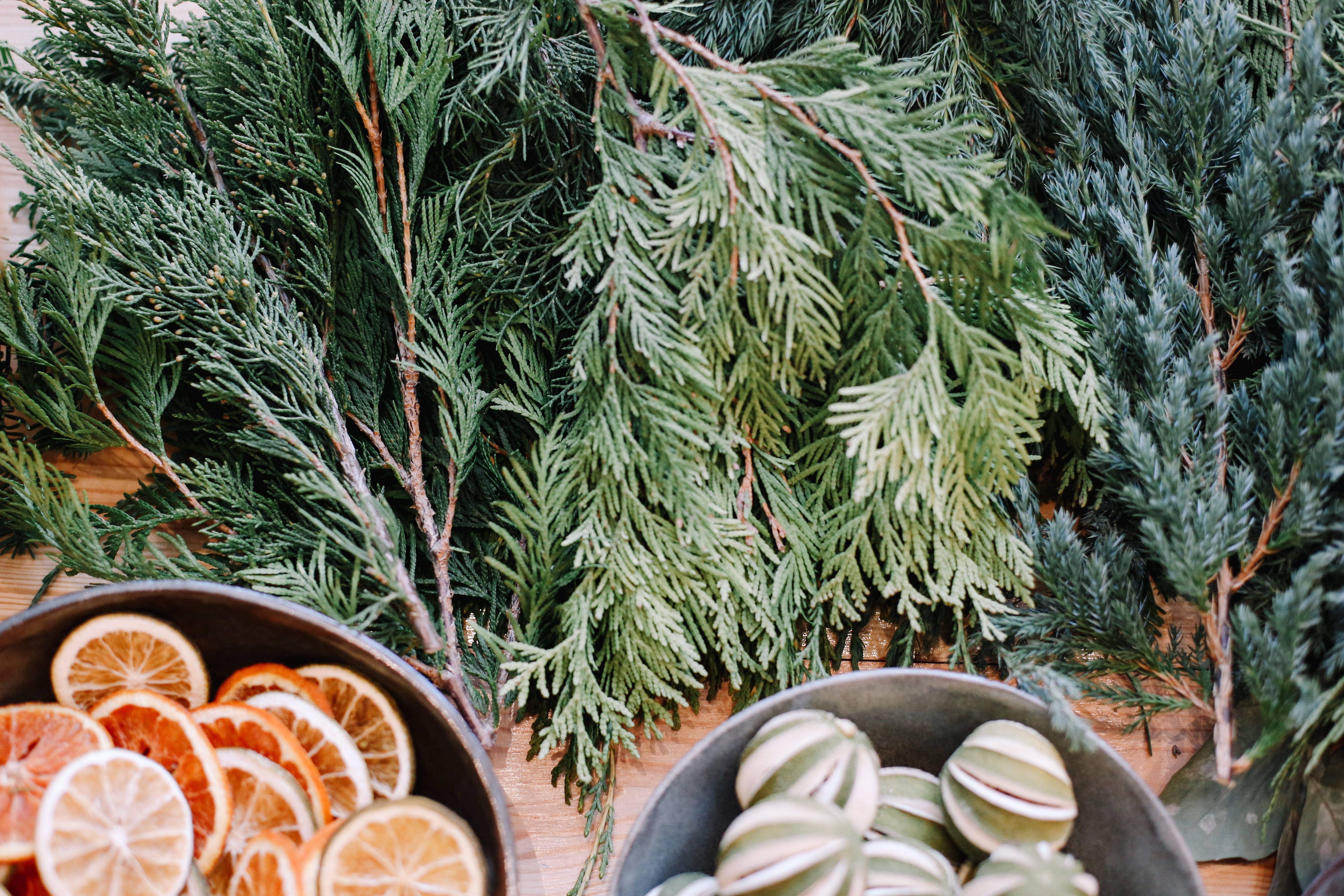 Honeybee Blooms offers wreath making workshops in Northern Ireland for anyone who would like to learn how to decorate their door anytime of the year. There are a variety of workshops available to choose from including seasonal workshops so you can learn to decorate your door according to the seasons. If you would prefer not to buy a wreath at Christmas time then the Christmas workshop may be for you as you will learn how to make your very own festive wreath! Another great workshop offered by Honeybee Blooms is our Hen Party/Bridal Party workshops, which teach groups how to make their own wreaths or pretty flower crowns. If you admire Honeybee Blooms' handcrafted wreath collection, now is your chance to learn how to make a fresh wreath yourself in our specialised workshops. All our 2022 workshops are priced at £69 per person and prices may vary for a group booking. Book early to avoid disappointment.
Seasonal Wreath Workshops
Spring
Honeybee Blooms host wreath making workshops every March/April for those who wish to brighten up their door with the fresh flowers of spring. Using sprightly seasonal flowers and foliage that the new season has to offer, you can create your very own wreath. One of the best things about the workshop is that you get to keep your wreath afterwards and you can proudly hang it up on the front door of your house.
Summer
Although traditionally people only have only hung a wreath at Christmas time, there has been a shift in recent years and we believe that you can use wreaths at any time of the year - even in summer. Wreaths decorate your door beautifully and are a talking point as someone enters your home. It gives a warm welcome and shows you care just as much about the outside of your home as you do the inside. Honeybee Blooms offer outdoor summer wreath making workshops which allow you to create your own individual wreath for your door. 
Autumn
Every autumn, Honeybee Blooms hosts autumnal wreath making workshops in Northern Ireland. This workshop provides you with the opportunity to make your very own autumn wreath out of fresh foliage and colourful flowers. The workshop will teach you how to create a stunning wreath and your wreath will be unique to you as you choose which flower ingredients and decor you want to use. The wreath making class is hands-on and full of fun and laughter. If you want to tailor your wreath for Halloween you can always add extra spooky accessories to it.
Christmas Workshop
Each Christmas, Honeybee Blooms host a small number on festive wreath making workshops to decorate your door in time for Christmas. Make your very own unique wreath using the best festive flowers and freshest winter foliage. The workshop will be filled with beautiful scents like eucalyptus, cinnamon and pine creating a cosy atmosphere as you work hard on decorating your wreath with all the berries and glitter you want. The Christmas workshop is a fun and relaxed class that is sure to get you into the festive mood. Under the guidance of Honeybee Blooms you will be able to create a wreath that will glisten throughout the Christmas season.
Hen Party/ Bridal Workshops
Not only do Honeybee Blooms offer open workshops throughout the year but also private workshops for you and your friends to enjoy too. These workshops can be organised for any occasion whether it is a hen/bridal party, birthday party or even a team-building activity. Honeybee Blooms has you covered for whatever event you want to celebrate! Our private workshops allow you and your group to create your own individual flower crowns or floral wreaths that you can all take home.
Our workshops are the perfect way to spend an afternoon with friends and will be remembered for some time to come. Using beautiful seasonal flowers and stunning foliage you'll be taught how to craft a wearable & adjustable flower crown or a cute wreath to decorate your door with. There are lots of laughs and fun to be had at these workshops, which guarantee an enjoyable time for all. Contact us to find out available dates for 2023. 
Things To Note For All Workshops:
Prior Knowledge
There is no prior knowledge or skill required in order for you to take part in any of the workshops provided by HoneyBee Blooms. Each workshop is run by an expert head florist - (usually the owner Emma) who will guide you step-by-step on how to create your very own floral crown or seasonal wreath. Each workshop is at beginners level and caters for all skill types alike. Although these workshops are hands-on and you will be busy, they are also equally intended to be a fun and relaxing experience for all involved. 
What To Bring
All you need to bring with you to a Honeybee Blooms workshop is yourself. All equipment is provided at the workshops for groups. There is no need for you to bring your own flowers or foliage as HoneyBee Blooms will have garden-fresh flowers and the finest foliage for you to work with. Of course if there is some type of decoration you would like to bring with you to add to your wreath you can!  I will help you incorporate it into your design. 
Extras
I want to create a lovely atmosphere at the workshops that people enjoy being in and want to come back to
.
Making wreaths and flower crowns can be tiring work for some or if it is new to you. Honeybee Blooms provides delicious teas and coffees and a sweet treat during the workshop to allow you to take a break, relax and chat with others in the group. This time allows you to have conversations with like-minded people. When booking any workshop please make note of any allergies you may have in the notes section. Putting your list of allergies in the notes will ensure that we do not give out any sweet treats containing these on the day of your workshop.